Popular actress, model, and dancer, Malaika Arora is leading all the headlines after she launched her brand new celebrity talk show, Moving In With Malaika. In the show, Malaika addressed all the speculations and rumors in the media about her personal and professional lives. In the show's first episode, Malaika hosted renowned filmmaker, Farah Khan. During their conversation, the gorgeous dancer opened up about her ex-husband, Arbaaz Khan.
From revealing who proposed first to details about their married life, Malaika Arora shared a lot of unknown secrets and addressed many misconceptions about her marriage with Arbaaz Khan. When Farah Khan asked Malaika about their proposal story, the latter surprisingly revealed that she proposed to Arbaaz for marriage. Malaika added that she wanted to get married quite early in her life so that she could get out of the home and pursue her dreams. She explained: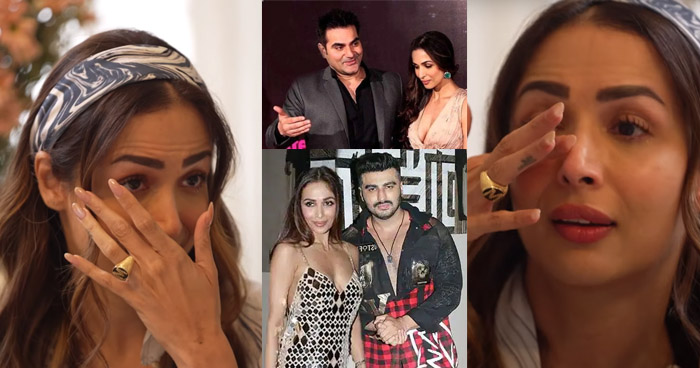 "I got married very early, very young. I wanted to get married because I just wanted to get out of the house, Farah. Believe it or not Farah, I'm the one who proposed."
Going further in her candid conversation with Farah Khan, the actress also revealed the exact way how she had proposed to her ex-husband, Arbaaz Khan, for marriage. Revealing how she had asked him to get married one day all of a sudden, Malaika Arora added that her ex-hubby sweetly accepted her marriage proposal. Apart from this, Malaika also credited Arbaaz for always believing in and supporting her in her pursuits. Recalling the same, she said:
"Nobody knows that. I proposed. It was not Arbaaz who proposed to me. It was the other way around. I actually said, 'You know what, I want to get married, are you ready?' And very sweetly actually he just turned around and told me, 'You pick the day and the place. He said that. He is a wonderful person. He let me be the person I am today. I feel a lot of me that I am today is also because of him because he let me be the person I am."
In the same episode, Malaika Arora also talked about the time when the cracks started appearing in her married life with her ex-husband, Arbaaz Khan. The actress added that she and Arbaaz will always respect each other for the kind of people they are today, but admitted that they weren't meant to be together as life partners. While hearing about it, Farah Khan mentioned that it was after Dabangg that she and Arbaaz drifted apart. The producer said, "Towards the end. Till Dabangg you all were fine. Then I also saw the difference." Malaika confirmed Farah's statement and said:
"We drifted. We were too young. I was very young. I think I also changed. We love and respect each other for the people that we are. We have a child together. So that is something that will never ever change. But I feel we are far better people. Then, I think we were very irritable. Very irritable people. We became angry, negative people. I also remember very few people actually said that to me. You, Karan (Johar), very few people actually said that to me."
At the end of the episode, the bold and beautiful actress, Malaika Khan also thanked her close friend, Farah Khan, and other people, who backed her when she had decided to end her marriage with Arbaaz Khan. The actress admitted that she would never forget how they had her back and told her to do whatever made her happy. Recalling the same, Maliaka got a bit emotional and said:
"You, Karan (Johar), very few people actually said that to me. They actually turned around and said, 'You know what? Irrespective. We love you. Whatever the situation may be, whatever it may be, we love you'. I will never forget that. I will always. I feel happy."
We invite you to subscribe to our Google News feed for showbiz updates and stories about actors. Furthermore, you can read the latest showbiz news and stories on our website or follow us on Facebook.