Fashion is one of those things that you just have to stay on top of if you want to know what's in and what's not. This is because there are a lot of trends and styles that come and go, making it easy to fall off the style wagon.
Nowadays, with fast fashion, there are a lot of pieces that have become rather popular at present. But did you know that clothes and accessories aren't the only things that can go in fashion? These days, even the way people shop or acquire their clothes has changed in comparison to traditional shopping.
One of these aforementioned trends is the ability for customers to rent the perfect dress or other clothing pieces. But dress rental is still a growing business, and not a lot of people have gotten used to this method yet. To better understand clothing and dress rentals, here are some things you need to know before deciding if it's for you or not:
It's Environmentally Friendly
Unfortunately, the fashion industry is one of the leading contributors to pollution, not just when it comes to landfills, but also chemical wastes that are thrown into bodies of water. Therefore, purchasing brand new clothing isn't going to help reduce environmental degradation.
However, by renting clothing, people can simply rent clothes and return them after use. This way, fewer clothes can be made because more people can wear a single piece of clothing, instead of having to make more clothes for more people. Moreover, people don't have to throw out the clothes when they don't want them anymore.
It's Economical
Another reason why dress rental is growing in popularity is that it's economical. Purchasing clothes is a real investment, especially when you want to make sure you get high-quality clothes. On the contrary, more affordable clothes tend to be made poorly, which means they don't last long or they don't look as good as well-made clothes.
What clothing rental stores do is bridge the gap between affordability and quality clothing. You don't have to pay full price for the clothing pieces, but you can still get good quality outfits that'll help you look good and feel good.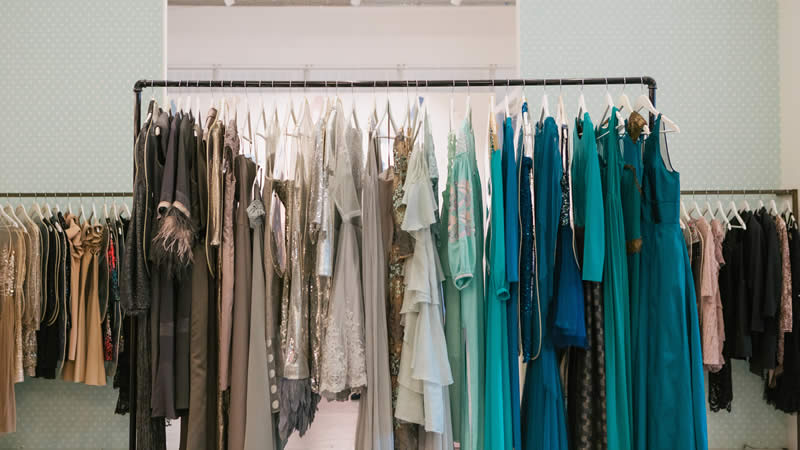 It's More Practical
If simplicity and practicality are something you want to achieve in your life, dress rentals are going to be a gamechanger for you. By renting, you don't have to deal with too many clothing pieces in your wardrobe. If you like having a lot of options to be experimental with your style, then it's better to rent because you don't have to deal with owning the clothing pieces you don't end up liking. And even if you do like clothes, you still have to return them since it's a rental. But at the end of the day, it means you don't have to deal with a messy closet.
And for party dresses like gowns and the like, it's better to simply rent the pieces because the occasions when you wear them are rather limited. Therefore, instead of letting these beautiful gowns collect dust, you could simply rent them out.
It Allows People To Try More Clothing Pieces
And for the fashion junkie, you can definitely have a great time trying out all kinds of clothes and styles without having to commit to them permanently. Nowadays, with so many styles coming and going, renting will help you keep up with trends and even make trends happen. This is because you get the opportunity to mix and match all kinds of pieces without feeling overwhelmed about how much you already own.
Businesses Can Limit Their Inventory
For dress rental businesses, it's also better for sales because they don't have to keep ordering supplies. All they have to do is purchase a few pieces of the same design for them to rent out to their customers. If anything, they'll have to invest in repairs and maintaining the clothes in their inventory to make sure they can last. Because of such an advantage, many clothing stores want to adapt rentals, which is another reason why it's becoming so popular.
Conclusion
With the clothing industry becoming larger, there are new ways to do business in the fashion world. One of these is to rent out dresses or other clothing pieces. It's not just great for the environment, but it also helps people try more clothes on, keep their wardrobe organized, and allow people to be practical. Either way, whether you plan to use dress rentals seldom or more often, you can still tailor it according to your preference.