Bushra Ansari is a Pakistani actress, comedian, singer and playwright who started her career as a child performer in the 1960s. Ansari won numerous awards during her career, including the Presidential Pride of Performance Award in 1989 for her contributions to the arts of Pakistan.
Famed actor Bushra Ansari reportedly tied the knot with famous director Iqbal Hussain after divorcing her previous husband Iqbal Ansari. According to a report in Penog.com, after her divorce with Iqbal Ansari, Bushra married with Iqbal Hussain, but the news of the marriage was not announced to the media. Bushra Ansari had married famous director-cum-producer Iqbal Ansari in 1978. Iqbal had had produced many popular television dramas for Pakistan Television. Bushra enjoyed her husband's support throughout her career as an actor, especially during her initial days.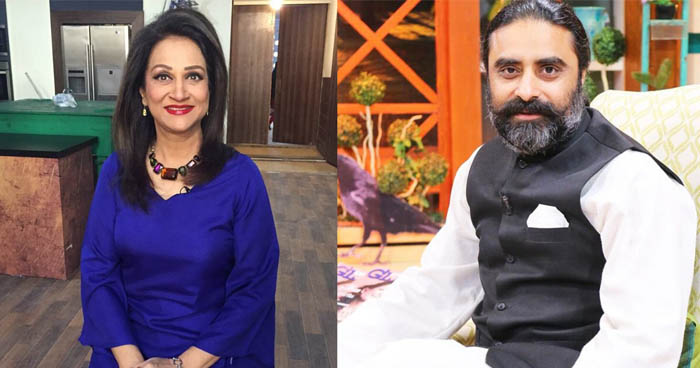 Bushra Ansari has not only excelled in the field of acting, but she has also performed well in hosting, comedy and has even dabbled with singing.
Her famous performances include those in 'Amrao Jan Ada', 'Udaari, Aanghan Tera' and 'Fifty Fifty'. She received the presidential Pride of Performance Award in 1989 for her contribution to the arts. Bushra Ansari has two daughters with her former husband, Meera Ansari and Nariman Ansari. They both have four grandchildren.
After her separation, Bushra married Iqbal Hussain, who is also a prominent showbiz personality. Notable dramas to his name include 'Ghughi' and 'Deewar-e-Shab'.
Iqbal was earlier married to actor and host Farah Saadia.
The reasons why the marriage has been kept secret from the public is still unknown.