In spite of harsh criticism on her previous tatoo, Hina Altaf again astonished the audience with her new provocative and controversial tattoo. As soon as she posted the photo on her social networking site, her fans got angry and passed vulgar and discourteous comments on her new tattoo which she pierced on her neck.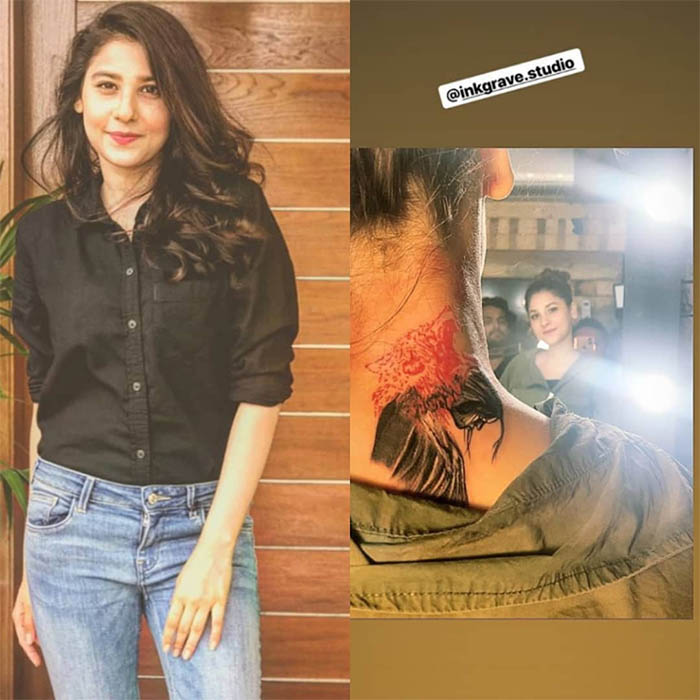 She is under constant criticism by her fans who are passing discourteous and impolite comments about her boldness. About her first tattoo which named "Alam", the actress says she inflated it in order to pay homage to a doctor who treated her when she was in depression.
Read Also: Hina Altaf Removes Her Makeup After Criticism from People
The fresh tattoo is not easy to understand, it somehow shows that a girl is bowing and a tiger strangles her neck. Symbolically, it shows women don't have rights in this male dominant society.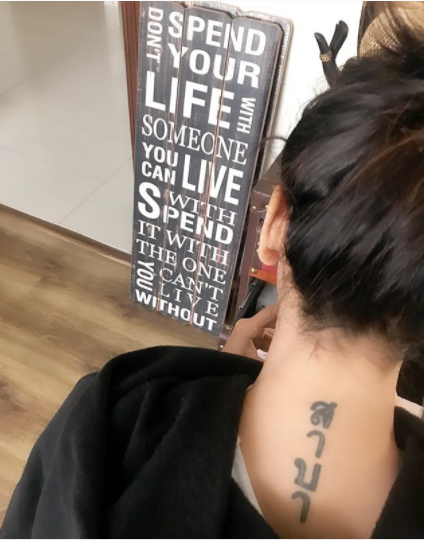 Tattoo culture is not a new trend for celebrities. Previously actors like, Mathira, Saba Qamar and Ali Kazmi pierced tattoos on their skin.