Pakistan's biggest bridal extravaganza QMobile HUM Bridal Couture Week 2017 styled by Sweet Touch, by HUM Network Limited in collaboration with QMobile, Pakistan's leading Smartphone Company, concluded on a high note on Sunday, 2nd April, 2017 in Karachi. The final day of QHBCW 2017 attracted a huge number of celebrities, socialites and fashionistas.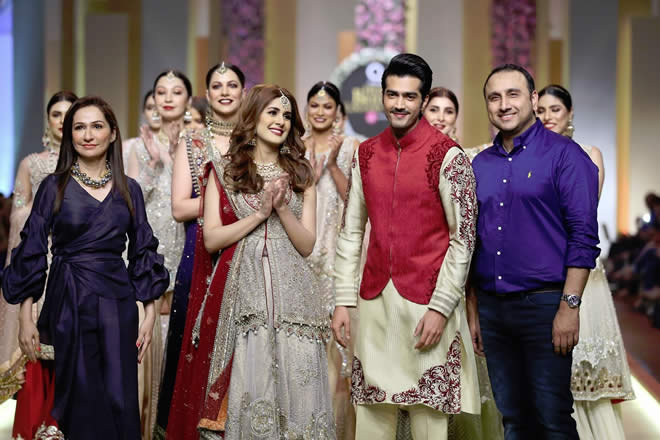 The audiences were treated to the beautiful aroma of fresh flowers and fun activities in the foyer area, where they captured the fun moments in the beautifully designed lounges. These were further treated by the change in décor of the ramp area.
The concluding day of QHBCW started with the designer duo Asifa & Nabeel's A Roaring Melodrama. The collection brought dynamic pieces of oceanic waves fused with the fragile carnations on the ramp, followed by Annus Abrar's Shehnaai. Emraan Rajput was the third to present his collection Chashme Shahi on the runway which was followed by Sana Abbas' Noor to conclude show 1 of the final day.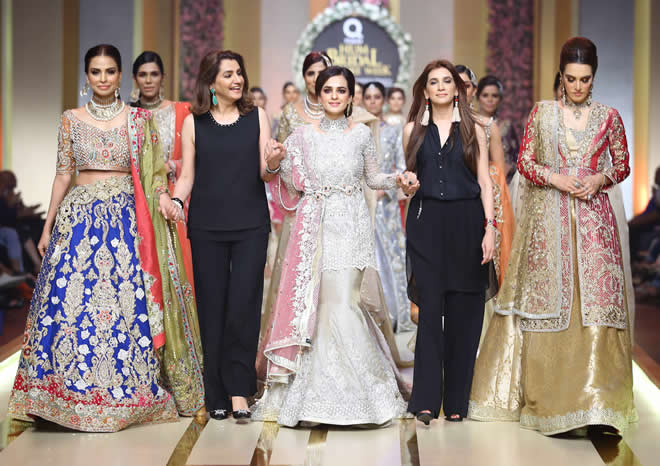 Show 2 of QHBCW started with the Nouvelle Mariée Vol II by the designer duo Nickie Nina, which was followed by Ahsan Menswear's Samjhota. The 14th edition of QMobile HUM Bridal Couture Week styled by Sweet Touch was concluded by none other than the amazing Sonya Batla.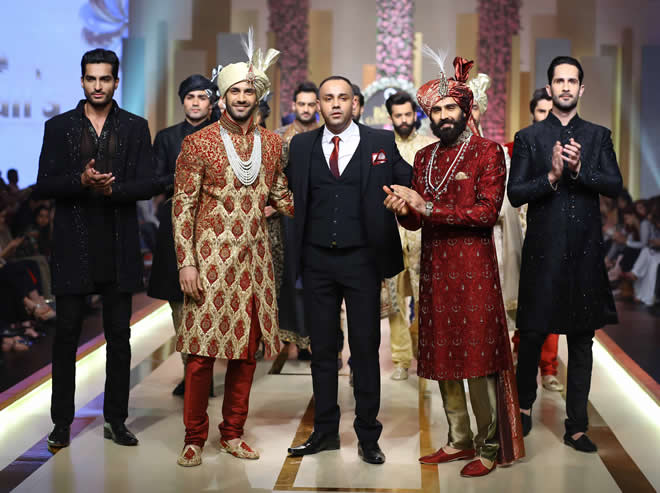 The concluding day of QHBCW had an amazing line-up and power-packed performances; the show started with a special QMobile light performance. Kubra Khan of Sang-e-Marmar fame and Shahzad Sheikh graced the ramp for Asifa & Nabeel whereas the beautiful Neelum Muneer show-stopped for Annus Abrar and Sonia Hussain show-stopped for Sana Abbas. Junaid Khan walked for Emraan Rajput and the beautiful Sumbul Iqbal show-stopped for Nickie Nina.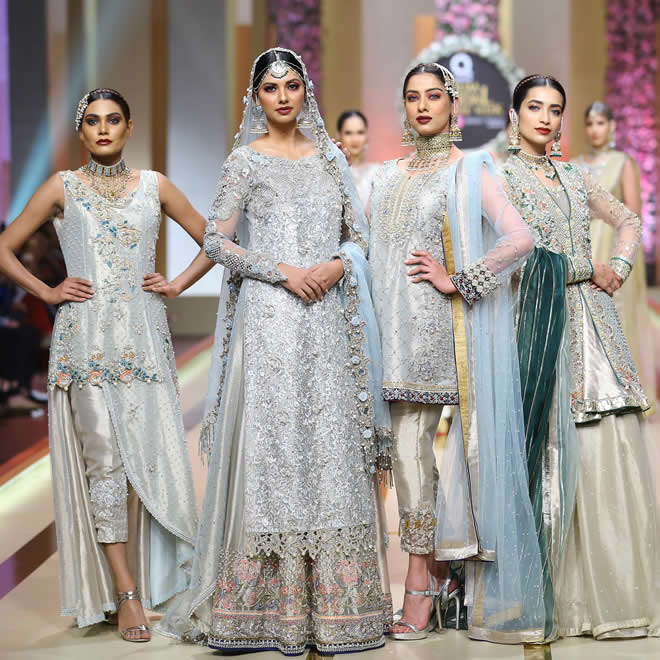 The designer duo also paid tribute to the late Junaid Jamshed. Another scintillating QMobile light performance set the mood for the finale where the charismatic Humaima Malik walked the runway for Sonya Battla and Fuzon performed live to conclude the bridal extravaganza. Sonya Battla's collection was dedicated to Dar ul Sukoon, a home for physically and mentally challenged children and adults and Sister Ruth thanked the designers and encouraged the audiences to come forward and support the good cause of providing food and shelter to the helpless.