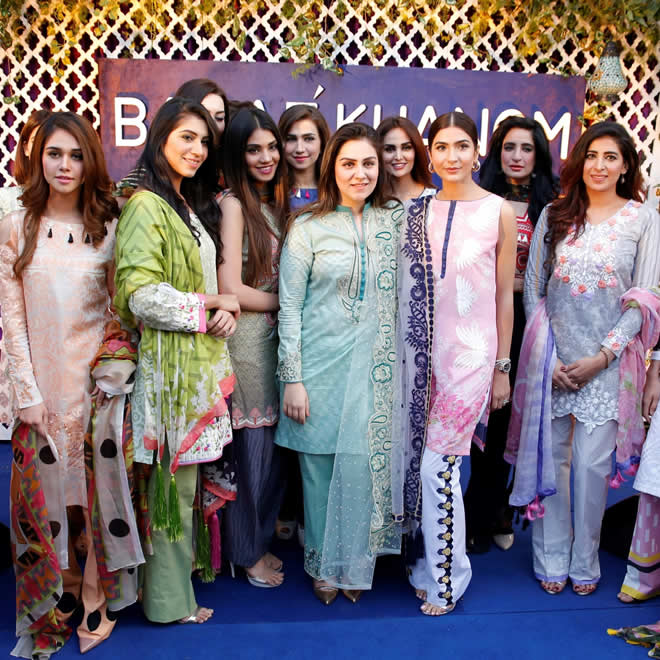 Popular luxury prêt-à-porter label Barae Khanom launched its debut spring summer Lawn 2017 collection titled "Rubaiyat". The new collection was launched via an exclusive preview event held at Pompie Resturant Gulberg, Lahore and included a fashion presentation as well as a live performance from the Pakistani singer and musician Ali Sethi.
Event Management by done by Elysium with décor for the event by Shazreh Khalid of (Z and S Events) and Public Relations by Lotus.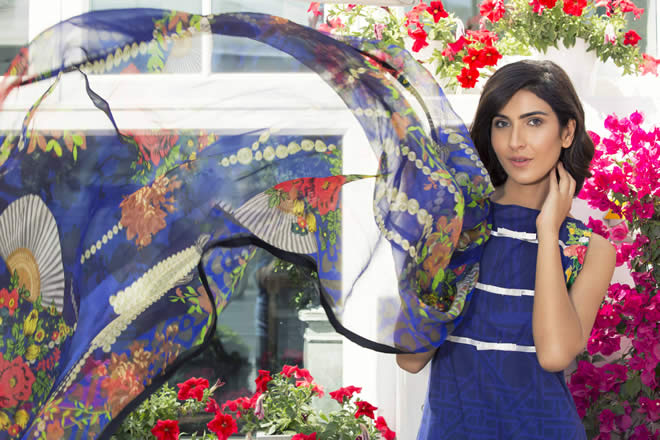 Drawing from an understated aesthetic, Barae Khanom's lawn endeavours to reintroduce minimalism this summer through its design ethos. Indeed Rubaiyat by Barae Khanom is inspired by raw ethnic beauty found in Pakistani craftsmanship and merges this with a uniquely Western style as modeled across a campaign by international model and actor Kiran Malik. The campaign launches on March 16th 2017 and the collection also in March.
Baraé Khanom's debut summer lawn collection presents 11 distinct designs with 2 designs in 2 colour ways; complementing the collections' pure pima cotton/lawn is the use of fabrics such as chiffons and silks. With a colour palatte celebrating both vibrant and muted tones, Rubaiyat includes designs ranging from the more abstract, to animal print, to floral and tribal references.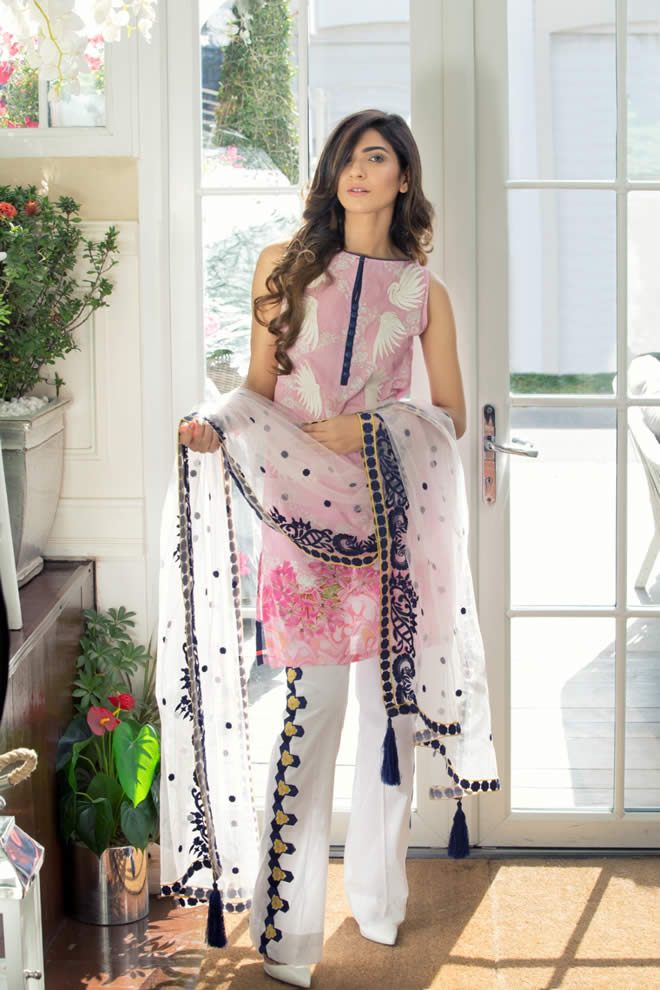 Speaking about her lawn debut, Alishia Khattak, creative director of luxury Pakistani clothing brand Barae Khanom has said "We are delighted to extend Baraé Khanom's unique ethnic meets western vibe to our lawn with our debut this Spring/Summer lawn collection 2017.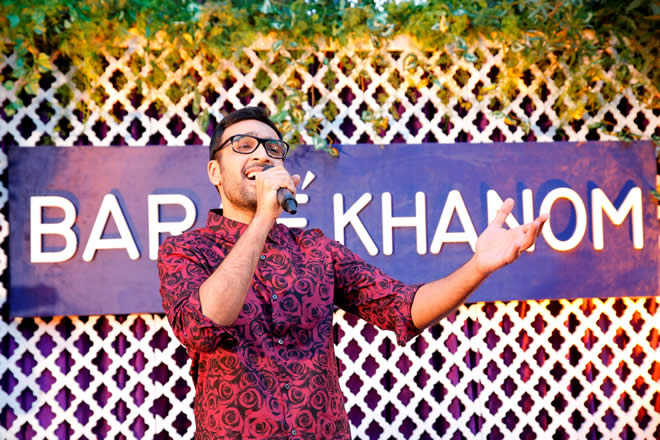 We are keen to offer a more deconstructed design sense, introducing absolutely new techniques to enhance the unique identity of one's traditional lawn outfit. This includes for instance intricate handcrafted ribbon work for the very first time as an embellishment to one's lawn. We are confident that our product speaks of refined quality with a unique approach."