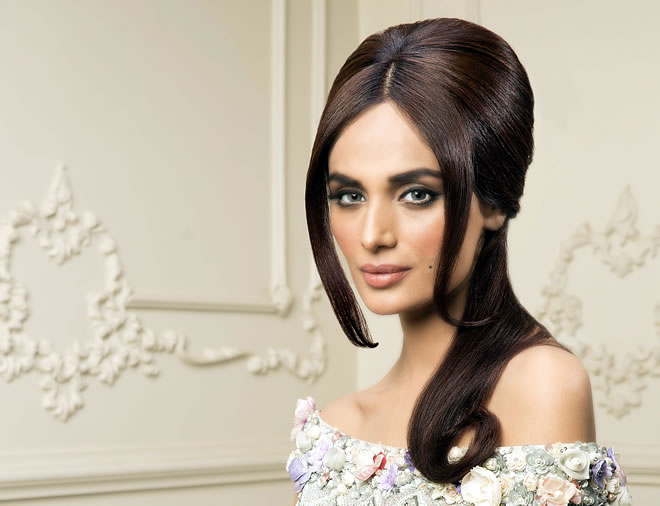 To celebrate 20 years of color perfection, the world's leading beauty brand, L'Oréal Paris Excellence Crème introduces a timeless hair color collection, The Legends. This Collection is inspired by three iconic women of Pakistan who have played a significant role in establishing benchmarks in fashion and beauty: Madam Noor Jahan, Babra Sharif and Tahira Syed.
To celebrate the style of these Legends, Excellence Crème collaborated with leading fashion house Élan under the dynamic 'Ambassador of Fashion' platform, which aims to introduce all-encompassing beauty and fashion trends.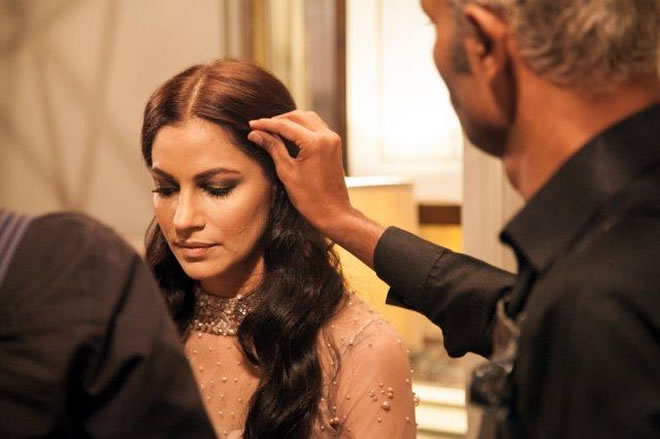 For the 'Legends' collection, leading fashion house 'Élan meets Excellence Crème by L'Oréal Paris' to create a bespoke capsule collection that pays homage to these three legends and complements the color pallete of the premium hair color brand. Image consultant, Nabila of Nabila's Salon, L'Oréal Paris Pakistan spokesperson Mehreen Syed along with leading models Amna Babar, and Cybil Chowdhry and photographer Nadir Firoz Khan of NFK Photography also lent their expertise to the photo-shoot of the collection to create a signature 'beauty meets fashion look' which will be revealed in print in July 2015.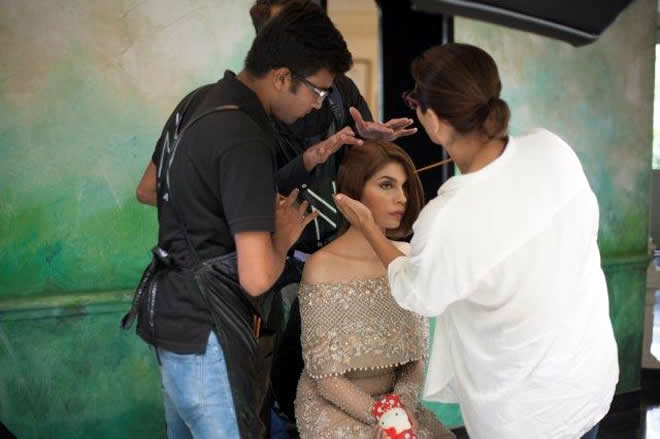 L'Oréal Paris Excellence Crème's Legends Collection comes in three iconic shades which have been developed with an exclusive mix of pigments and provide the signature Excellence Crème triple protection. The three shades have been selected to pay tribute to the legends by recreating the original look that the iconic women are renowned for. The collection comes in three distinct shades: 4 (Brown), 5.5 (Light Mahogany Brown) and 7.1 (Ash Blond).
Speaking about the launch of the new L'Oréal Paris Excellence Crème Legends Collection and the 'Ambassador of Fashion' Platform, General Manager (Consumer Products Division) at L'Oréal Pakistan, Moazzam Ali Khan said, "I am truly delighted that the 'Legends' collection, which was animated remarkably at a global level, is now being launched in Pakistan. With it our latest collaboration with Élan, through the 'Ambassador of Fashion' platform, continues to build upon the union of fashion and beauty."
In regards to the new collaboration, Creative Director of Élan, Khadijah Shah, commented, "Partnering with L'Oréal Paris under the umbrella of their 'Ambassador of Fashion' platform for the Legends collection is a unique way of bringing beauty and fashion together. I had the pleasure of celebrating the style of three legendary women of Pakistan by designing a bespoke luxury prêt collection that captures their aura and personality."
Speaking about the collection, image consultant, Nabila commented "The experience of working with L'Oréal for the Legends collection was very refreshing as I had the privilege of recreating the looks of three of the most iconic women of Pakistan. I thoroughly enjoyed this project as each of these legends had a very distinct sense of style, be it Madam Noor Jahan's elegant bun, Babra's short bob or Tahira's flowing shiny locks."