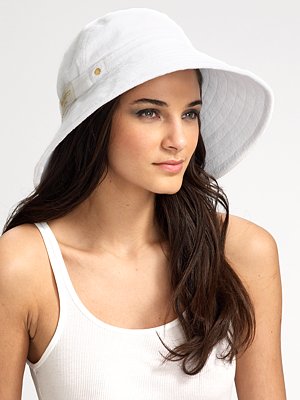 With the arrival of the winter season, everyone is looking for the most stylish outfits and accessories that will make you look gorgeous throughout the chilly weather. Choosing your outfit is not such a difficult task, but making sure that you get the perfect accessories to match your outfit is the trickiest part. Not only matching the accessories, but getting the most economical, stylish and comfortable accessories are the most difficult tasks. The latest winter accessories include trendy mufflers and scarves with funky colors, long boots, ear muffs, trendy shawls, sweaters and last but not the least hats. Hats fashion is increasing day by day and wearing hats has become a style statement too.
Hats are the most useful winter accessory, as they keep you safe and warm from the cold by adding to your style as well. Hats make the whole wintry look complete and hats fashion is sure to make you look gorgeous through the winters. Choosing the right kind of hats is quite a tricky thing as there is a variety of hats fashion trends to choose from. While getting your winter hats always keep in mind the shape of your face. If you have a longer face, go for wide brim hats. If you have a round face, get the normal brimmed hats. With the latest hats fashion, there is a variety of fabrics to choose from. Always go for the fabric that is 100% pure and make sure you are not allergic to the material of the fabric of the hat.
The latest hats fashion includes stylish berets, cute and girly beanies and bobble hats, glamorous woolen head band-shaped hats, gorgeous fedoras, trappers and woolen Cossacks. It is very important that you do not go blindly for the changing fashion trends and wear any head accessory, but choose a perfect one and wear it according to the occasion, your dress and of course your comfort. For example, if you are wearing a beret, wear it lopsidedly so that it adds more style to your look.
Go for girly make up if you are wearing beanies, ear muffs or bobble hats. If you are wearing a fedora, go for neutral colors while choosing your outfit. Head band-shaped hats look perfect with lots of funky colors in your whole look.
Large oversized hats are also very stylish and are a must have for winters latest hats fashion trends. The oversized hats add more glamour to your look and you can wear them to formal dinners and parties. The hats that cover your eye line worn with dark makeup look very hot and low hanging hats are also a favorite for latest hats fashion in winter. Big, funky and chic fascinators look very trendy and are loved by girls. Fascinators with long feathers, funky colors, stylish bead work and Chantilly lace are the most gorgeous and are a must have for this winter season. So, get a grab on these stylish hats fashion trends and steal hearts this winter season!