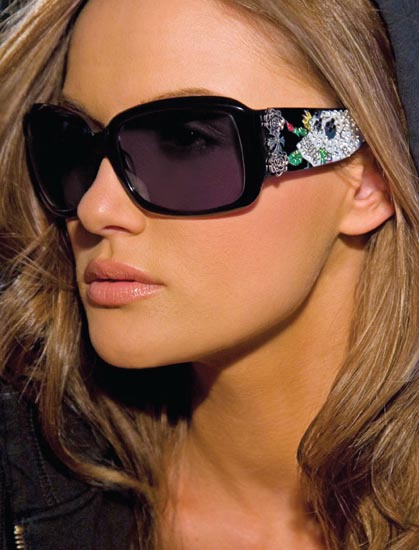 Clothe your sclera with summer sunglasses!
With the winter clouds and grays distant and the spring flowers having bloomed and withered, its time for the sun to finally shine with all its fury and might. And as it does, out we come with our lighter shades of clothes and our summer sunglasses.
Summer sunglasses serve not only the purpose of making you look good but they offer protection from the scorching sun of the equatorial Pakistani summers. Choosing your summer sunglasses can be a fairly tricky task. You need something that goes well with the shape of your face and serves adequate protection against sun rays.
Although the aviators never run out of fashion, it doesn't mean that we couldn't modify them. Try on a larger pair of aviators for this years summer glasses. One of those plastic frame ones may serve as very handy, you can be reckless with it and maybe it's the best way to avoid the extremely hot metal from burning your skin after your sunglasses spend hours in your parked car during the day time.
Revolutionizing this years summer sunglasses was the revival of the wayfarers. The rectangular shape to the fame kicks in the 'leather jacket with denim on a Harley-Davidson' look. If you're out trying something new for sunglasses this summer, go for a bolder newer look. Go with funky colors and try a different frame than what you might choose otherwise.
Sunglasses in Pakistan have a wide variety of retailers. From those that sell you the best of the brands with those who claim to do so without the genuine product. And then there is the effort of those roadside hawkers who sweat away in the summer sun, trying oh so adamantly to convince you to buy a pair of shades. The best part about the latter is they always compliment your look!