Sublime celebrates this festive season with their discounted Eid Collection and the introduction of a Sublime T line for Men!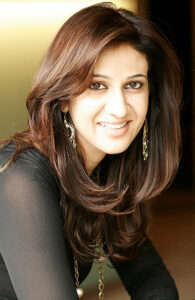 (Lahore: September 17 2009) Celebrate Sublime's Eid collection as designer Sara Shahid introduces an accessible and affordable Eid with style and lots of colour! This season Sublime presents a versatile festive collection with a diversity of colours ranging from pastels to strong hues of plum to bright sunshine yellows. The Sublime silhouette is flowy with fabric layering, floral printed tunics, kaftans, the longer A line shirt, wide pants and lightly embroidered motifs for a subtle yet stylish season.
Sara Shahid and Meher Tareen's collaborative limited edition label Sublime T is also celebrating the season with the introduction of an exclusive Sublime T Men's line, on popular demand. This introductory capsule collection marks Sublime debut into menswear. Sublime.T for men is 100% organic cotton and this collection is based in white, khaki, black and red and includes slogans such as 'Celebrating Pakistan' and 'Cricket and Lahore'. The fashion house intends to keep this line dynamic through the introduction of new designs every season.
Speaking about Sublime designer Sara Shahid has said: "I have just launched at Soiree in Dubai and now look forward to bringing by first ever menswear line to Sublime.T and an Eid collection that is retail friendly and ready to wear! I will also be introducing my new website within October. All in all, I am thoroughly enjoying keeping Sublime dynamic and accessible and have more lines, collections and collaborations planned for 2009 – 2010"
Sublime T for Men and Sublime's Eid collection will be launched September 17 11 AM – 10 PM and available at the Sublime Flagship store in Lahore and later at The Boulevard, 10 Q.